Recently, Linc Group officially took Itochu Logistics to join as one of the shareholders to raise transportation business together with Linc Group through its subsidiary Linc Express (PT Bahana Prestasi). Signing ceremony was conducted between Linc Group CEO, Hans Leo with Chairman Itochu Logistics Corp., Kazuhide Sasa. The ceremony which held in Linc Group office – Jakarta, was also attended by another Linc Express Chairman, Peter Tjhai.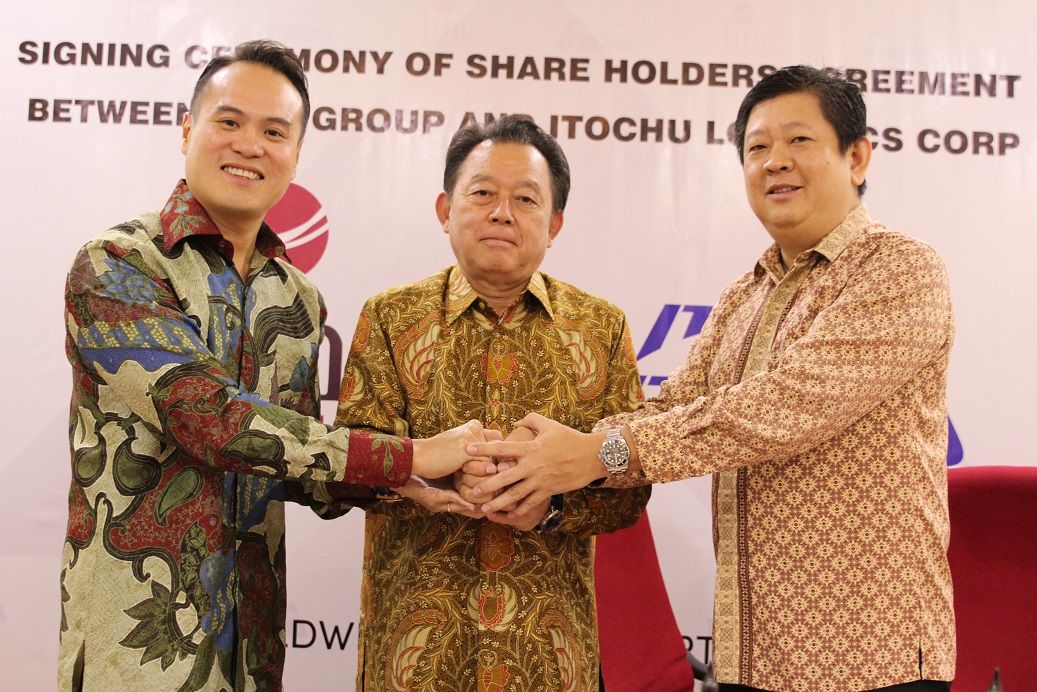 With this collaboration, the objective to be a leading company in the transportation business lines in Indonesia hopefully can be achieved more quickly by together strengthen its assets, infrastructures, technology, human resources and capital.
A Glance of Itochu Logistics
Itochu Logistics is one of Japan's leading logistics company with a focus on integrated solutions for all logistics needs of large enterprises. Itochu providing 3PL services, distribution centers, air cargo, warehousing and shipping. Currently Itochu covers large scale areas such as Japan, China, America, Europe and some Asian countries.