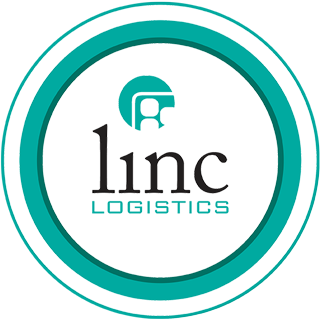 Warehousing and Contract Logistics
One-stop reliable solution for all your logistics needs
For over the years, Linc Logistics has provided superior quality services and been known as a reliable, on-time supply chain solution.
In order to assure our customers, domestic and international, we regularly undergo review, audits, and upgrades to keep our best performance. We've so far proven our reliability with multiple certificates related to operational excellence, including ISO 9001:2015, ISO 14001:2015, and ISO 45001:2018.
Effective Solutions
Every customer is unique and has their own requirements for us to meet. With everyone's different desires in mind, we offer customized services which also allow us to build and retain our reputation in the transport and logistics field.
Reliability
Supported by a strong team of skilled and experienced professionals, we ensure that every phase of the supply chain is adequately executed and monitored. This is key to ensuring accuracy, transparency and delivery of our services and solutions.
Expertise
Decades of experience have put and kept Linc at the forefront of the supply chain industry. Our presence remains strong as we continue to adopt modern methods and technologies that improve our performance.
As one of leading companies in supply chain services, we currently have a comprehensive range of storage and handling warehouse facilities with a total area of 270,850 m2 throughout Indonesia. With self-owned assets on warehousing and transportation, we're able to manage and integrate your distribution process efficiently. Whatever sector of industry your business is, solve your distribution and logistics-related problems while giving your business added values with us.
Warehousing package & bulk
Warehousing of room temperature
Warehousing with controlled temperature
Warehousing of raw materials
Warehousing of finished goods
Value-Added Services For Warehousing
Contract Logistics Services
Manage warehouse operation services at customer's premise.
Supply Chain Technology
Linc Group integrates new technology into existing operations in hopes to improve your supply chain through significantly reduced costs, as well as greater inventory accuracy and flexibility. 
Supply Chain Improvement Consultancy
Linc Group provides data-driven analysis and network design services to help save costs, and optimize warehouse and distribution locations to build efficient supply networks around centers of demand. 
National Warehousing Networks
With our network presence in 13 cities across Indonesia, Linc group ensures your supply chain process will run well - effectively and efficiently.  
Cross Docking Services
Linc Group combines products from your multiple suppliers to be dispatched immediately to the destination. 
QC Services
Linc Group takes part in quality control process of every product to ensure smooth deliveries to your end customers. 
Bulk Warehouse
Linc Group provides full handling service excellence at cement, fertilizers, mining, forestry sites, and special cargo handling.
Custom Labelling, Kitting and Stamping
Supporting customers' growth plan providing efforts by facilitating labelling, kitting, and stamping services to lessen multiple handling at customers' side.
Reverse Logistics
Understanding that returns could be energy and time consuming, Linc Group is committed to providing you with quick and satisfying return process. 
Logistics Real Time Report: Inventory, Transaction, Delivery
Linc Group provides real-time access to inventory report; such as in-out transaction report, shipping report, and status update report, to control your logistic process. 
We offer warehousing and distribution, contract warehousing, fulfilment, and extensive value-added services. Whether you choose to use our services separately or combine them with other Linc Group services, we ensure support from experienced professionals.
Because you deserve the best service, our warehouses are aided with updated and more stable version of Warehouse Management System (WMS), which offers:
Blind receiving
Shipment order processing
Directed put-away
Each, case, and pallet-picking
Stock locator, date code tracking, stock rotation
Product hold, trace and recall
Physical inventory and cycle counting
Dynamic RF allocation
EDI capabilities
Bar-coding and RF terminals
Internet reporting for open orders, inventory and other reports
Customer billing, invoicing and reporting
Ad hoc query, reporting
Full integration with TMS and other systems
By integrating WMS and ERP system, we allow inventory items to be grouped into resalable kits based on the materials. The system will also monitor minimum and maximum inventory level to trigger replenishment of materials or products. Thanks to APIs (Application Protocol Interfaces) which provide accurate and dependable information, you're invited to have better experience as you seamlessly integrate real-time inventory and shipping data into online stores.
Logistics handling can be time and energy consuming. But that is a part of a successful business. With logistics management from Linc Group, you can focus on what you're good at and leave all the hassle to us.
Our services include contract logistics which is a cost-efficient option. With scale, scope, and technology that give you more freedom, we offer flexible solutions to your distribution needs in attempt to reduce the costs associated with the warehouse, equipment, systems, and personal associated with the distribution
Advantages of having Linc Group as contract logistics partner
We have supply chain technology that activates interface Warehouse Management System (WMS)
High-skilled people with experience and knowledge in logistics
Applied and integrated standard of procedures group to control and monitor all activities
Our value-added logistic services to improve efficiency:
Order fulfilment, including pick and pack
Distribution of orders throughout Indonesia
Product warehousing in secure, best practice facilities
Inventory control, including stocktaking and reordering
Specialized services, including product quality assurance, assembly and installation, repair, and invoicing
Packaging, ticketing, and labelling for specific markets
Logistics consulting and facilities management
Linc Logistics - PT. Cipta Mapan Logistik
The Bellezza Gapuraprima Office Tower 2nd Floor #217-226 SA, Jl. Letjen. Soepeno No. 34, Arteri Permata Hijau, Jakarta Selatan 12210 – Indonesia
Distribution Center
Jl. Imam Bonjol KM. 49, Gandasari, Kec. Cikarang Barat, Bekasi, Jawa Barat 17520 – Indonesia